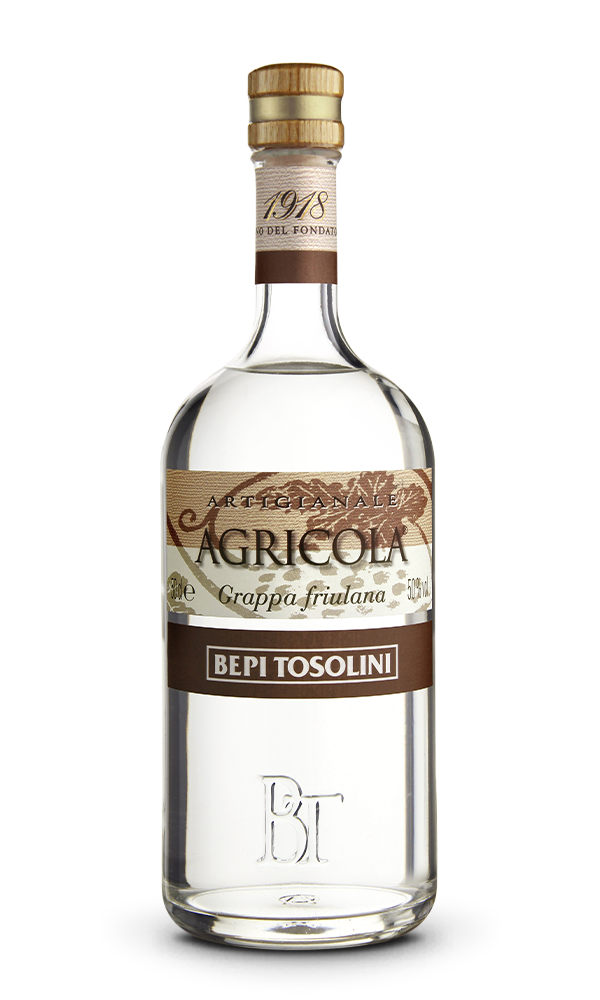 Grappa Agricola
Distilled within 48 hours from wine pressing, it keeps its intense aromas of red berry marcs intact. This grappa can be considered dry and it's aromas are extremely persistent due to its nearly full proof alcohol strength, very strong and intense for real grappa lovers.
Awarded quality sips:
enhance your taste with
our prizes

Alambicco d'Oro
Gold Medal 2009

Silver Medal
Vienna 2010

Alambicco d'Oro
Silver Medal 2017

Size
0,5L - 0,7L - 1,5L - 4,5L

Varietal
grape marc from Refosco, Cabernet, Merlot (Friuli)

Artisanal Distillation
carried out with traditional, manually operated, bain - marie pot stills

Degree
50% vol.

Serving suggestions
serve at room temperature in the classic tulip glass