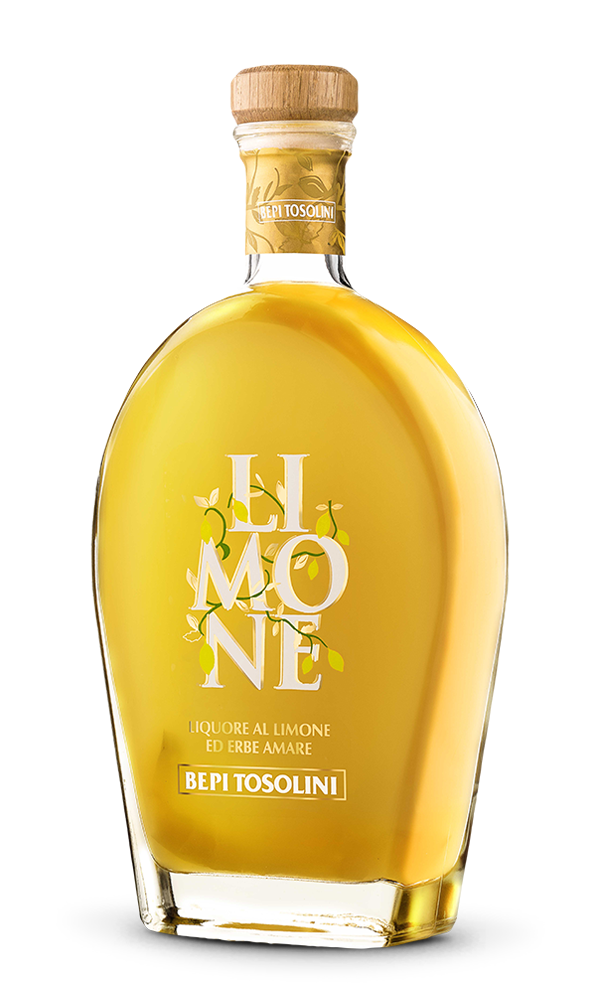 Limone Liqueur
Bepi Tosolini new range of traditional italian liquors, grappa based, SPEZIERIA. Following the high quality of Bepi Tosolini distillates SPEZIERIA is completely natural without artificial aromas, colourings and additives to meet the international demanding and cutting-edge palates. LIMONE AMARO, Lemon Distillate and Herb Infusion, a simple recipe where the infusion and the distillation of the purest italian lemons, unique and extremely flavored, meet the freshness of the herbs to create a delightful and tasty combination, 100% natural.

Size
0,7L

Varietal
distillate and infusion of the finest Italian lemon peels and Mediterranean herbs

Artisanal Distillation
manual distillation in ancient botanical stills

Degree
30% vol.

Serving suggestions
chilled or neat, it's perfect in any season