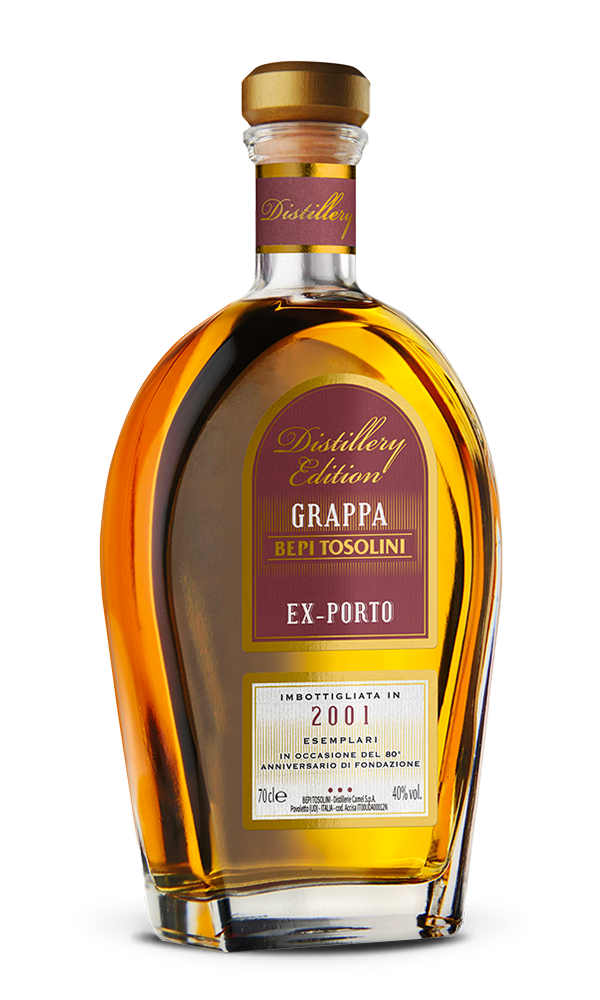 Grappa Barrique Ex – Porto
This Grappa of Noble friulian grapes has been selected to gradually aging in casks that previously held Porto. A unique combination between the italian tradition of Grappa and the superb aromas of portoguese Porto wine.
After a short aging in oak barrique grappa is finished for months in original Porto casks for a truly distinctive and rich flavour, that Tosolini describe as the Distillery Edition.

Size
0,7L

Varietal
grape marc from friulian blanded grapes

Artisanal Distillation
traditional, manually-operated, pot stills

Degree
40% vol.

Serving suggestions
serve at a temperature of 18/20° in a ballon glass