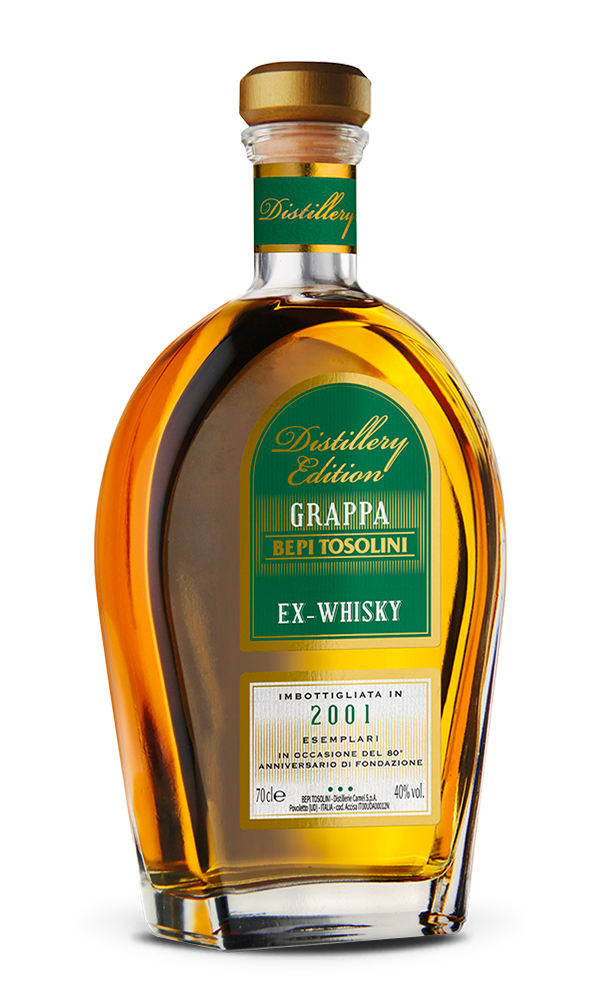 Grappa Barrique Ex – Whisky
Distilled according to the "Tosolini method", this Grappa has been selected for the seasoning in the Tosolini cellar inside European oak barriques that were previously containing a first-quality original Whisky. An accurate blend, very rich on the palate with a slight Whisky finish.

Size
0,7L

Varietal
from fresh pomaces of different noble friulian varieties

Artisanal Distillation
in traditional "small batch" steam pot stills

Degree
40% vol.

Serving suggestions
serve at a temperature of 18/20°C in a ballon glass