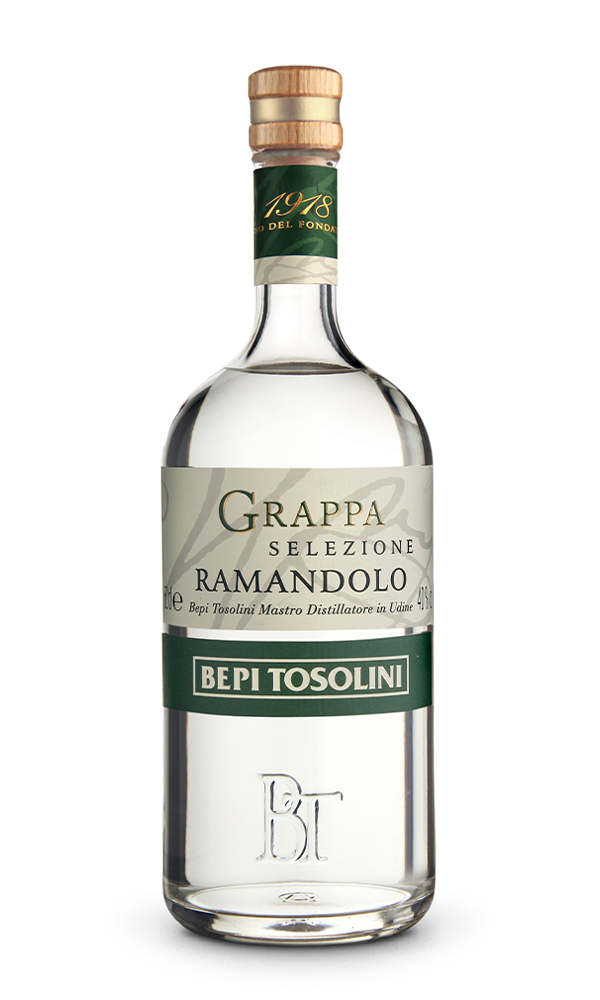 Grappa Ramandolo
On the sloping friulian hills, Ramandolo wine is harvested obtaining a selected balance between tannin, acidity and sweetness; a golden wine with scents of dried apricot.
From this precious grape, following the "Tosolini method" Ramandolo grappa results with great strength and flavour.

Size
0,5L - 0,7L

Varietal
fresh pomace of Ramandolo grape

Artisanal Distillation
traditional steam pot-stills, manually-operated

Degree
40% vol.

Serving suggestions
serve at a temperature of 16/18°C in a classic tulip glass