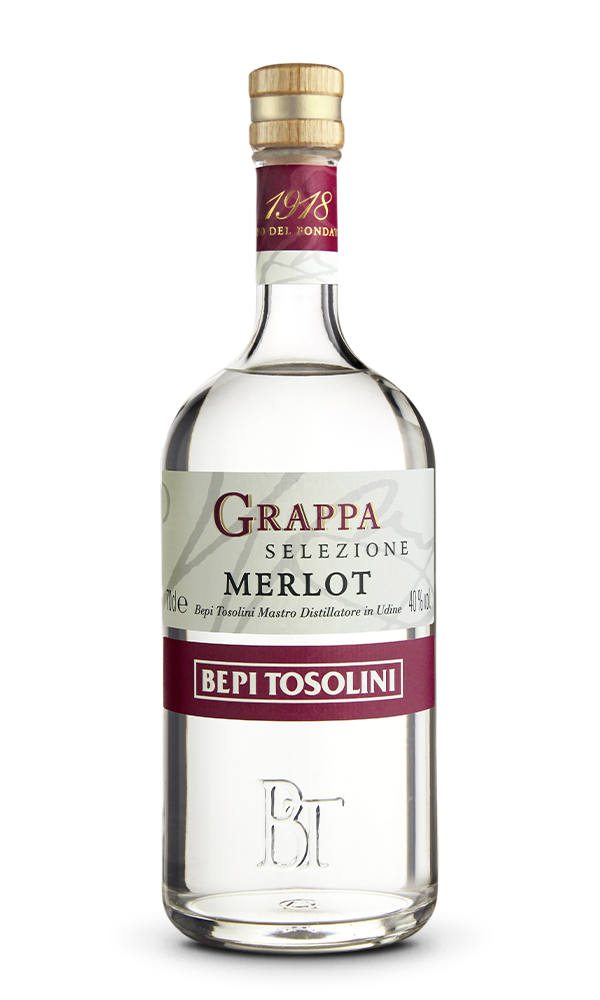 Grappa Merlot
Fresh harvested pomace is distilled following the "Tosolini method" to preserve the intense aromas and obtain a soft grappa with an extremely aromatic body. Only the best Merlot grapes are selected from the Tosolinis in the Friulian area. The result is a very balanced grappa with an harmonious aftertaste.

Size
0,5L - 0,7L

Varietal
fresh pomace of Merlot grape

Artisanal Distillation
traditional steam pot-stills, manually-operated

Degree
40% vol.

Serving suggestions
serve at a temperature of 16/18°C in a classic tulip glass