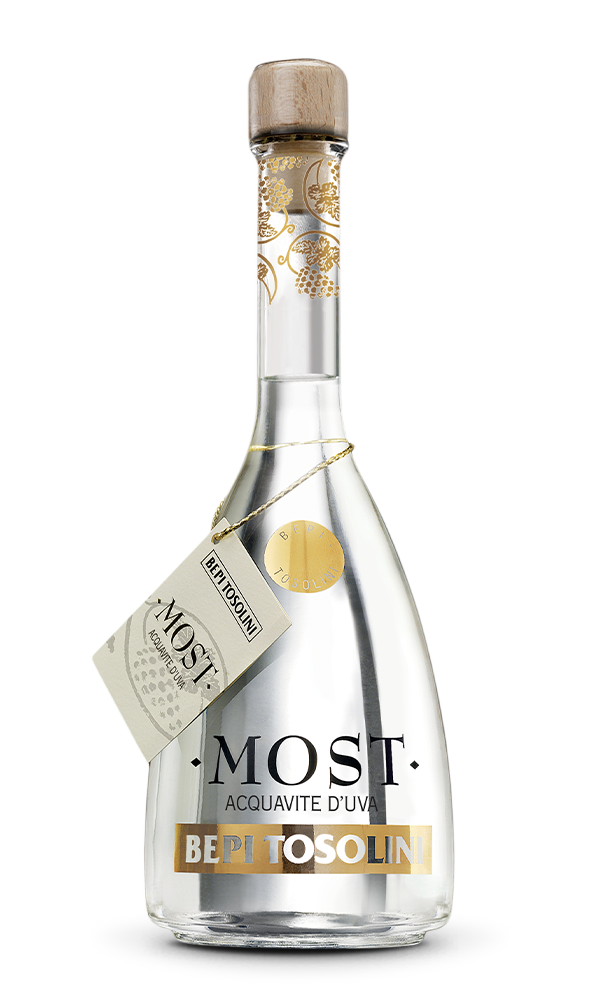 Most Classico
Grape spirit MOST comes from the distillation of freshly pressed grape to obtain a fruity, smooth acquavite with an aromatic bouquet and floral prevalence. The artisanal distillation takes place in artisanal hand-operated stills to preserve the delicate and refined aromas of the grape.
Awarded quality sips:
enhance your taste with
our prizes

Gold Medal
Vienna 2004

Silver Medal 2004

Alambicco d'Oro
Gold Medal 2007

Size
0,1L - 0,7L - 1,5L - 3L - 4,5L

Varietal
friulano, Fragolino, Moscato and Merlot grapes

Artisanal Distillation
traditional, manually-operated, Charante still double distillation

Degree
40% vol.

Serving suggestions
serve at a temperature of 16/18° in a ballon glass