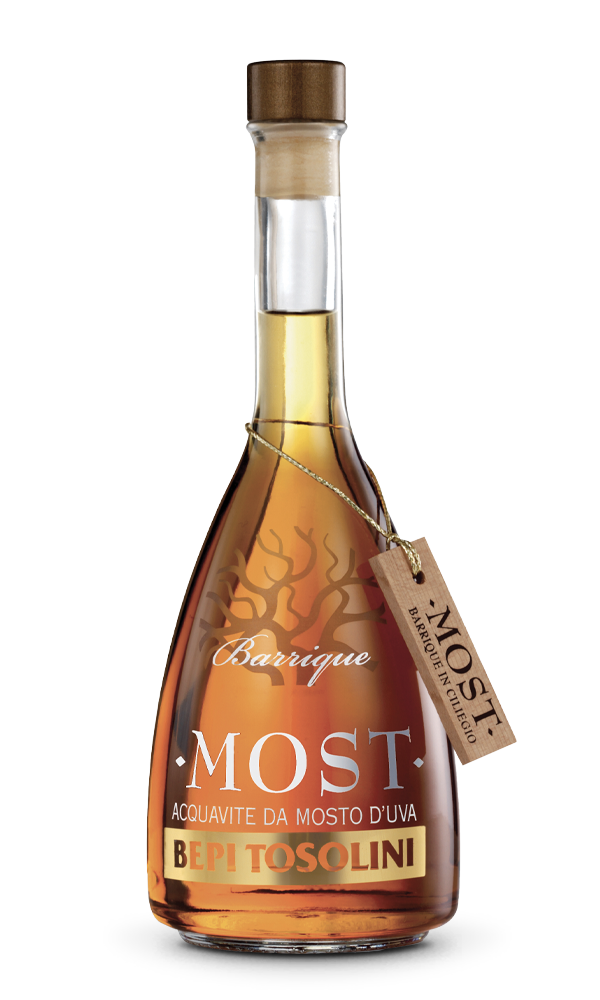 Most Barrique Ciliegio
MOST an eaux de vie produced by pressing fresh, de-stemmed harvested grapes, whose sweet and fragrant pulp is transformed into must. The must is then fermented and distilled, according to the "Tosolini method", in the Charante steam still with a double distillation. The distillate so obtained is seasoned in cherry wood barrels for several months, in the Tosolini ageing cellars, achieving an intense color, a unique aromatic bouquet and an explosion of taste.
Awarded quality sips:
enhance your taste with
our prizes

Alambicco d'Oro
Silver Medal 2015

Gold Medal
Vienna 2005

Size
0,7L - 1,5L - 4,5L

Varietal
Cabernet Franc and Refosco grapes

Artisanal Distillation
traditional, manually-operated, Charante still double distillation

Degree
40% vol.

Serving suggestions
serve at a temperature of 16/18° in a ballon glass