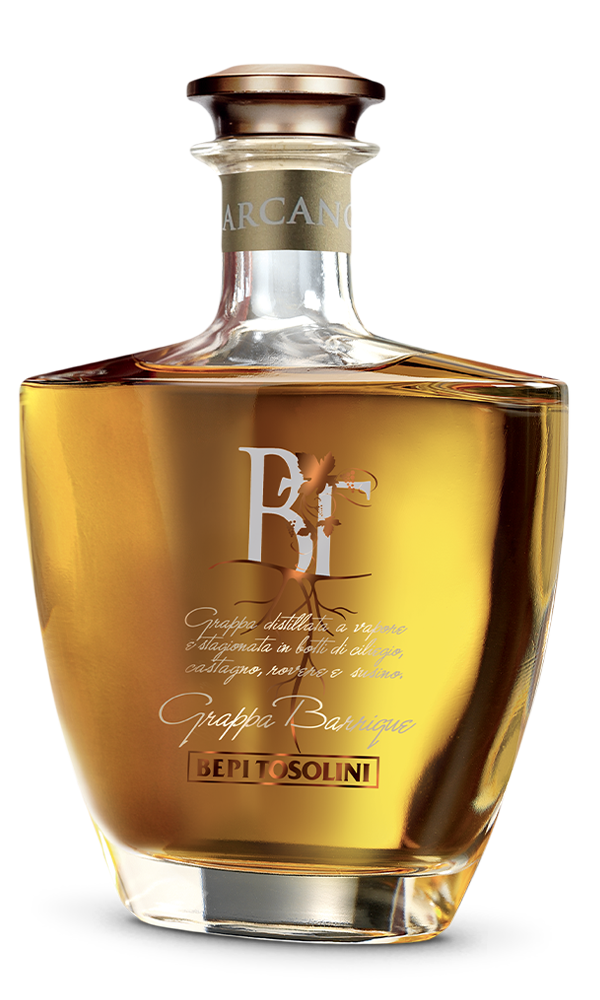 Grappa Arcano Decanter
This Grappa has been selected to gradually aging in Plum barrique. As tradition dictates the maturation occurs in the dark underground cellars of th Tosolini family. Freshly distilled after harvesting and fermentation to preserve the distinctive aromas of the best friulian grapes, the aging process reveals a remarkable meditation grappa.
Awarded quality sips:
enhance your taste with
our prizes

Gold Medal
Alambicco d'Oro
2020

Bibenda 2018
Cinque Grappoli
Gold Medal 2008

Size
0,7L

Varietal
Grape Marc from Friulano grapes

Artisanal Distillation
traditional, manually-operated, pot stills

Degree
40% vol.

Serving suggestions
serve at a temperature of 18/20°C in a ballon glass