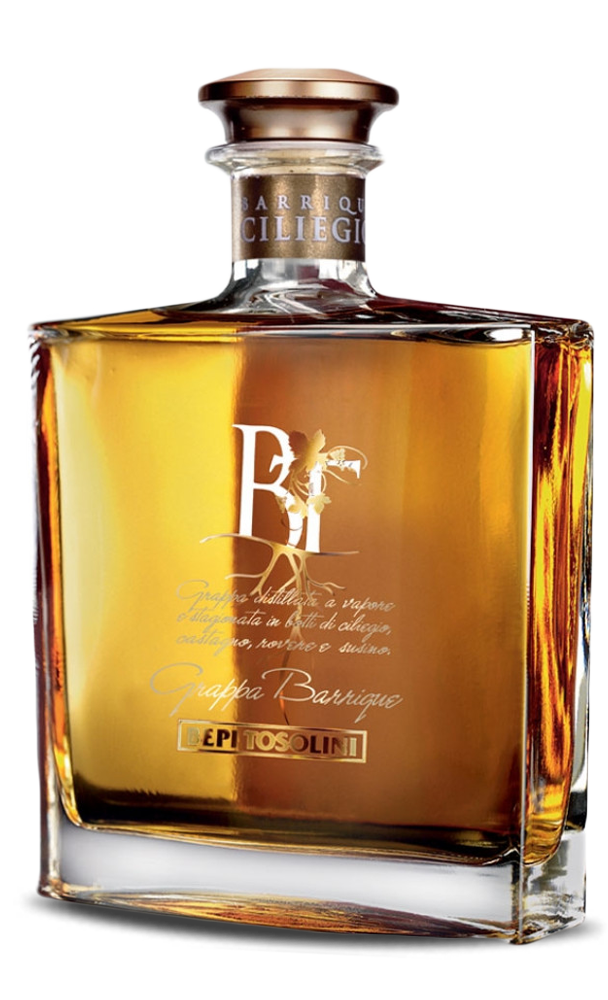 Grappa Girale Decanter
This grappa of Chardonnay is distilled according to the "Tosolini Method" of production and is selected to mature in new cherry wood barrels. An accurate blend of selected vintages that offer surprising and daring notes of ripe maraska cherries, combined with delicate lightness of exotic fruits. The choice of the barrels and the seasoning period is strictly carried out personally by the Tosolini family members, with great respect for the tradition, for a limited production.
Awarded quality sips:
enhance your taste with
our prizes

Falstaff Grappa Tasting 2019

Size
0,7L

Varietal
fresh pomaces from Chardonnay

Artisanal Distillation
discountinuous, manually operated

Degree
40% vol.

Serving suggestions
serve in tulip glasses, at a temperature of 16/18°C