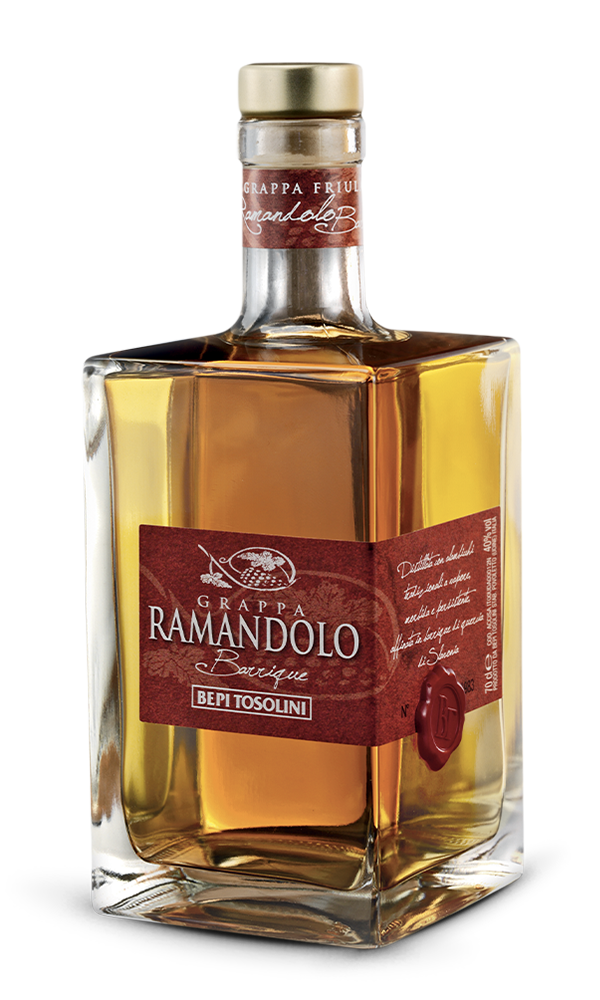 Grappa Ramandolo Decanter
On the sloping friulian hills Ramandolo wine is harvested obtaining a selected balance between tannin, acidity and sweetness; a golden wine with scents of dried apricot and chestnut honey.
From this precious grape, following the "Tosolini method" the grappa barrique Ramandolo is distilled and aged in oak barrels, giving this grappa strength and flavour.

Size
0,7L

Varietal
fresh pomace of Ramandolo grape

Artisanal Distillation
traditional steam pot-stills, manually-operated

Degree
40% vol.

Serving suggestions
serve at a temperature of 16/18°C in a classic tulip glass