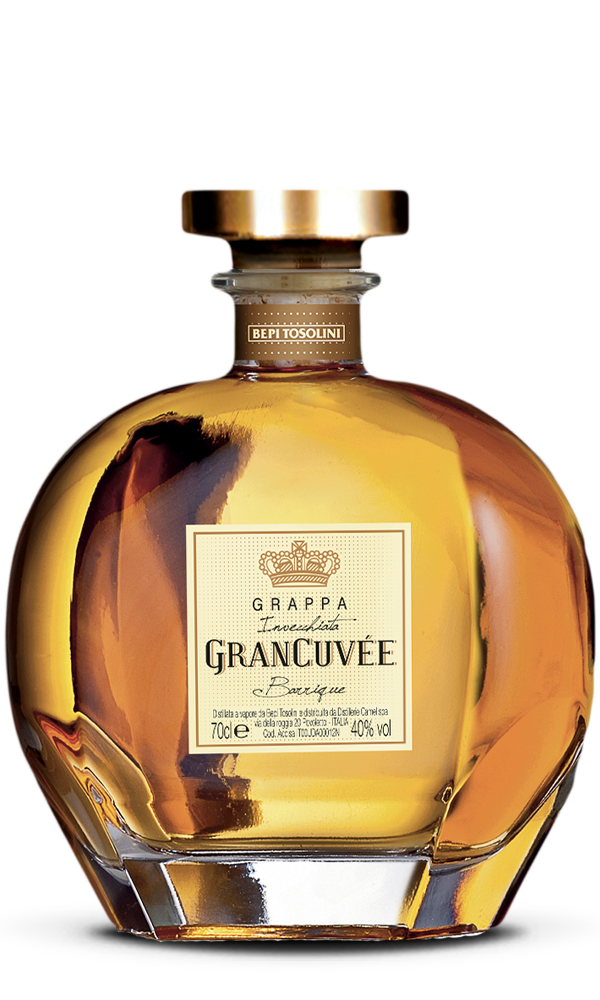 Grappa Grancuvée Decanter
This traditional Friulian Grappa, distilled according to the "Tosolini method", is seasoned in Slavonia oak barriques for months, inside the Distillery ageing cellars, under the permanent control and seal of the customs agency and Monopoly. Under careful control of the Tosolini Family, this Grappa is the result of different ageings to obtain a balanced flavour of marcs and wood. The Tosolini Family has chosen to dedicate this special red grape blend to the founder's wife Giovanna, who was Bepi's inspirational muse, always standing by his side in running the distillery. Bottled by hand in an elegant decanter, a precious distillate, it is available in a luxury gift box gold laminated.

Size
0,7L

Varietal
friulian mixed fresh grapes pomaces

Artisanal Distillation
artisanal, in steam bain-marie pot stills

Degree
40% vol.

Serving suggestions
serve at temperature 18/20° C in tulipe glass