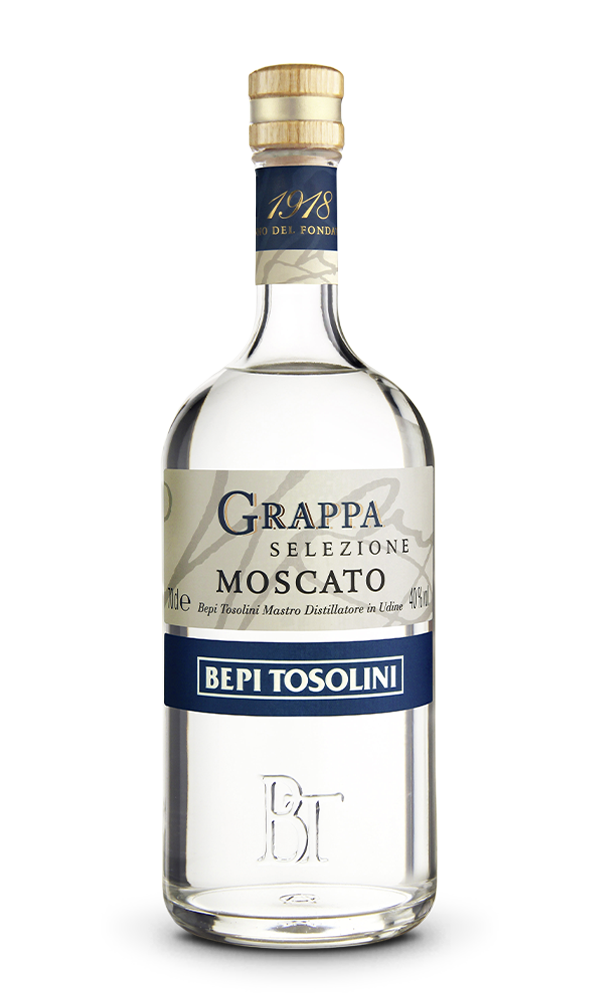 Grappa Moscato
The best Moscato grapes are selected from the Tosolini family using the best wineries in Northen Italy, vocated area for the production of Moscato wine. The pomace is distilled fresh from harvest to preserve the aromas and perfumes that reveal a smooth grappa, balanced and extremely aromatic.

Size
0,5L - 0,7L

Varietal
pomace from Moscato grapes

Artisanal Distillation
Carried out with traditional, manually operated, bain - marie pot stills

Degree
40% vol.

Serving suggestions
serve at room temperature in the classic tulip glass