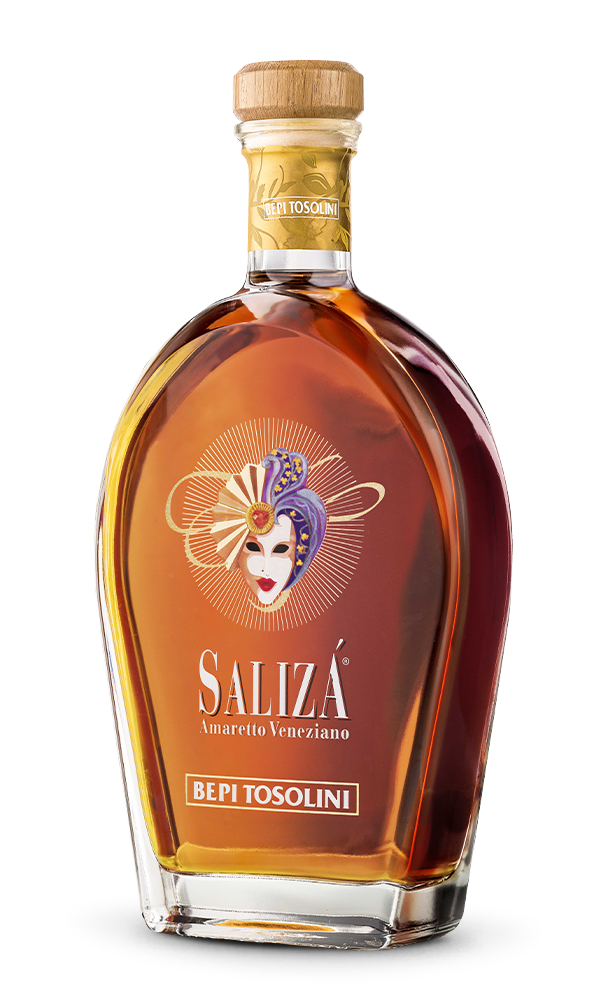 Amaretto Salizà Liqueur
"In a charming edge of Venice called Sestiere Castello, not far from San Marco Square, it is possible to come across the so called SALIZÀ or SALIZADA DEL PIGNATTER, under whose arch it is hidden a red stone with a heart shape: couples meeting there together will love each other forever". This is the venetian legend behinh the Amaretto Salizà, a true almond distillate and a unique recipe without colourings and artificial aromas created by master distiller Bepi Tosolini.
A delightful lightness and intense yet elegant marzipan flavour with a caramellized nut note in the end.
Awarded quality sips:
enhance your taste with
our prizes

Wine Enthusiast
top 100 Spirits

Ultimate Beverage
Challenge 2011

Wine & Spirits
Wholesalers of America
Double Gold Medal 2016

Spirit of the Month
February 2016

The Spirits Masters
Master Medal 2014

Size
0,7L

Varietal
distillate and infusion of the finest Italian almonds

Artisanal Distillation
manual distillation in ancient botanical stills

Degree
28% vol.

Serving suggestions
perfect neat or on the rocks, chilled, shaked or mixed in cocktails