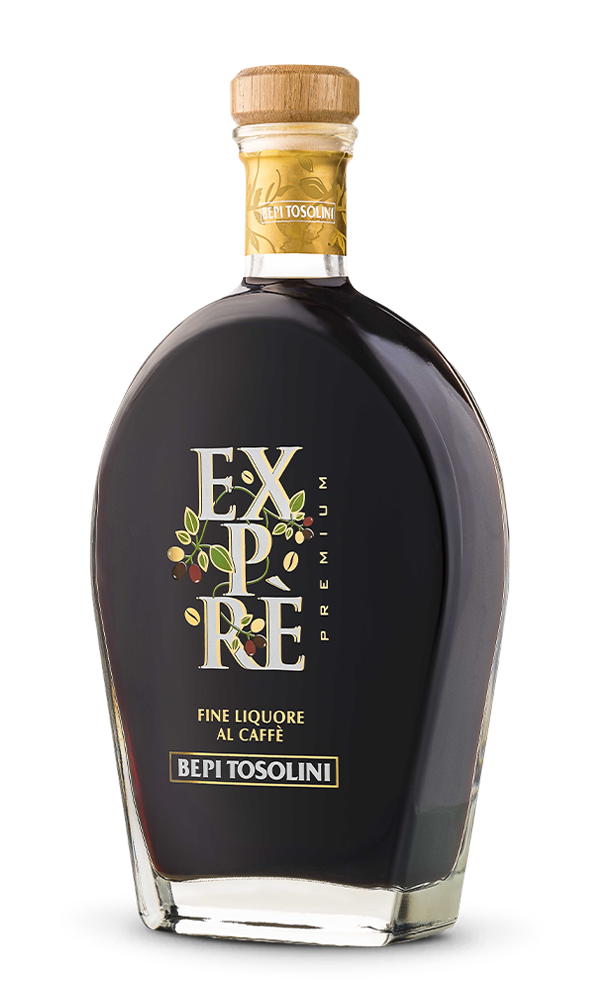 Exprè Coffee Liqueur
Bepi Tosolini's new range of traditional Italian liquors is SPEZIERIA. Following the high quality of Bepi Tosolini distillates, SPEZIERIA is completely natural without artificial aromas, colourings nor additives to meet the international demanding and cutting-edge palates. EXPRÈ coffee liquor is obtained with the best Arabic quality raw material to recall the Italian "espresso" famous worldwide. The distillation and infusion of the coffee beans give Exprè a typical taste of our coffee break.
Awarded quality sips:
enhance your taste with
our prizes

New York
International Spirits Competition
Gold Medal 2016

Size
0,7L

Varietal
liqueur of top quality Arabic coffee

Artisanal Distillation
manual distillation in ancient botanical stills

Degree
28% vol.

Serving suggestions
neat or on the rocks, excellent both after lunch or dinner any time you desire the taste of real coffee. Perfect to prepare the "Espresso Tosolini" cocktail (2 parts of I Legni Tosolini, 1 part of Exprè, 2 parts of sugar syrup, one Italian coffee, ice)