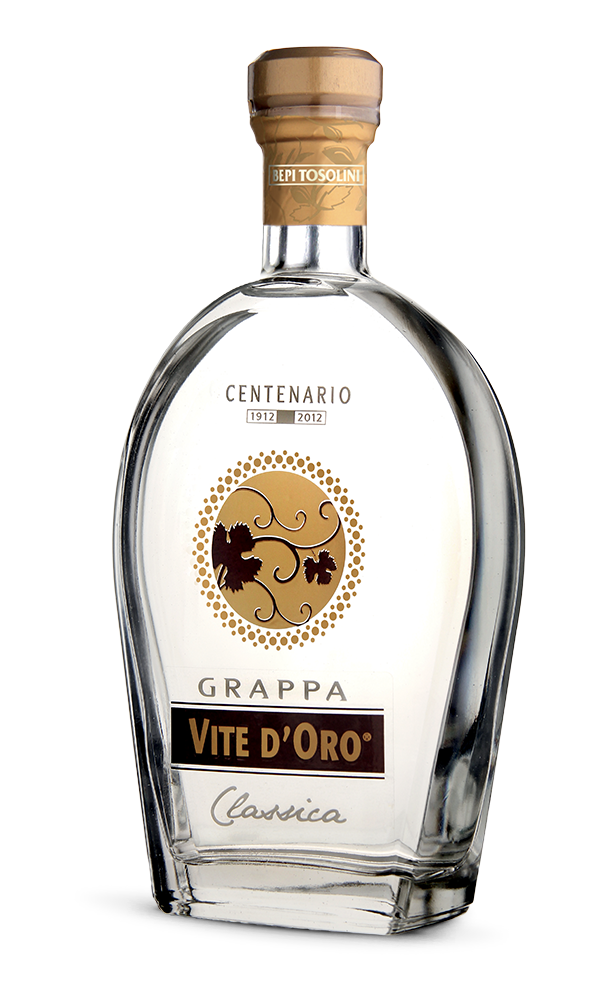 Vite d'Oro Classica Decanter
Produced in the Friulian distillery of Povoletto at the beginning of last century, VITE D'ORO grappa gained world fame thanks to Bepi Tosolini.
Grape marcs are distilled following the "Tosolini method", freshly harvested to preserve their aromas and unique fruit perfumes. Renowned all throughout Italy, this traditional grappa is appreciated for its delicacy and incredible aromas. Available both in the "bordolese" and decanter bottle.

Size
0,7L

Varietal
Friulian mixed grape pomace

Artisanal Distillation
traditional, manually-operated, steam stills

Degree
40% vol.

Serving suggestions
serve at room temperature in a tulipe glass. In summer served best at cellar temperature around 16/18°C