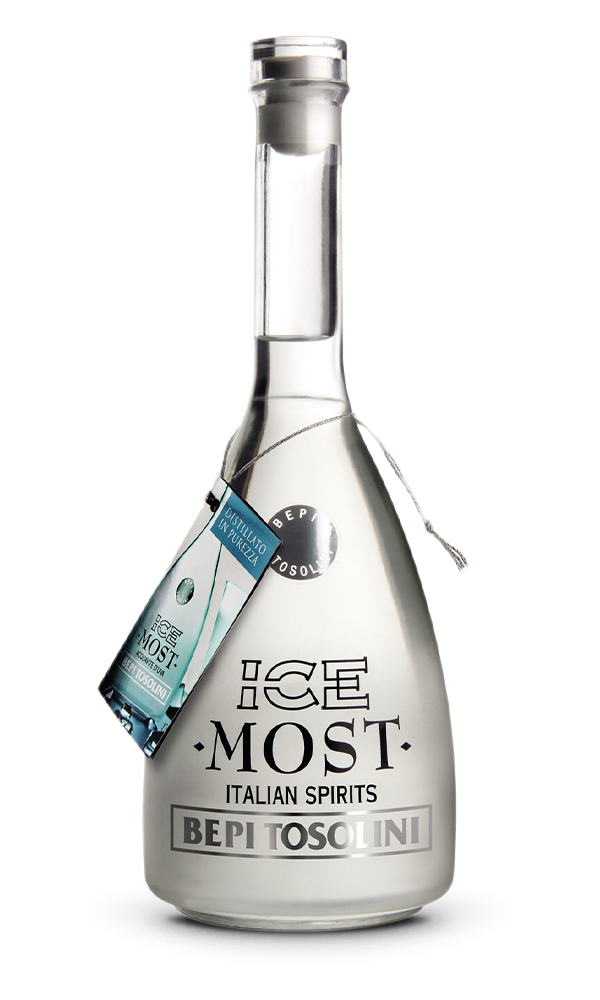 Ice Most Acquavite d'uva
ICE MOST eaux de vie is produced by pressing fresh, de-stemmed harvest grapes, whose sweet and fragrant pulp is transformed into must. Then a double distillation follows, according to the Tosolini tradition, with the Charante steam still and a chilled filtration.
Its aromatic bouquet is revealed at -10°C. due to the particular distillation and the chilled fermentation of the grape must. The crushed grapes with pulp and skins macerate for 24 hours at 5°C before
starting the fermentation, to capture the most intense and fruity aromas of the grapes.

Size
0,7L

Varietal
mixed red and white grapes

Artisanal Distillation
traditional, manually-operated, Charante still double distillation

Degree
40% vol.

Serving suggestions
serve at a temperature of -10°C in the ice most glass