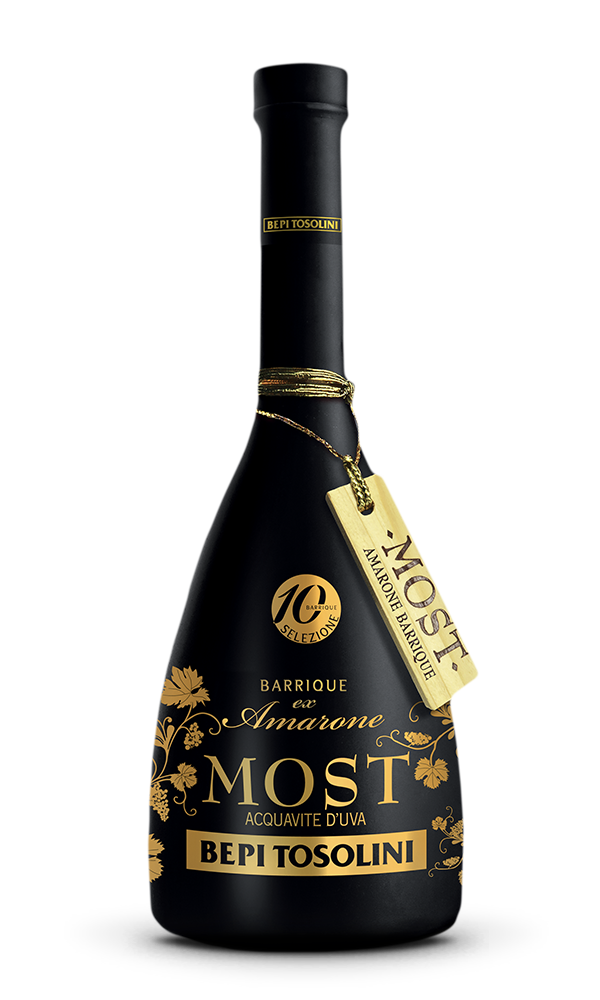 Most Barrique Ex-Amarone
Most Ex- Amarone barrique is produced by pressing fresh, de-stemmed harvest grapes, from the friulian classic bland of Most (Molinara, Rondinella and Corvina). The sweet and fragrant pulp is trasformed into must. The must is then distilled, according to the Tosolini tradition, with the charante steam still, a superb double distillation for purity and a chilled filtration to preserve the best quality. The maturation of 12 months into oak barrels that previously held the AMARONE WINE adds to the fragrant distillate the vanilla notes and a warm fruit character with a hint of sweet cherry and spices.
Awarded quality sips:
enhance your taste with
our prizes

Alambicco d'Oro
Silver Medal 2016

Size
0,7L

Varietal
bland of Molinara, Rondinella and Corvina grapes

Artisanal Distillation
traditional, manually-operated, Charante still double distillation

Degree
40% vol.

Serving suggestions
serve at a temperature of 18/20° in a ballon glass